Please RSVP by Monday, June 29th, 5pm!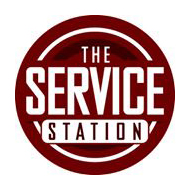 "Getting Referrals For Your Business"
The Service Station is located at 9315 N. Nevada, Spokane, Wa 99218.
Thank you for your interest in attending my sponsored "Business Mixer." This is a great opportunity to "mix" with others to build your referral network. We anticipate people connected with construction, remodeling, painting, cleaning, loans, electrical, home inspections, automotive sales and repair, healthcare, personal finance, and others. Bring your business cards and your 30 second pitch!
Free Breakfast will include fruit, bagels, muffins, and coffee. For the hearty eater, you can purchase additional food from the Service Station cafe, including specialty coffee or drinks.
Some frequently asked questions:
► How much does it cost?
This mixer at Service Station is free to attendees. If you choose to purchase more food or specialty drinks that what I provide, you can do so at your own expense.
► Can I invite other people to the Business Mixer?
​Absolutely! Please just have them RSVP, or you RSVP for them
► Are you going to give a sales pitch about real estate and try to get me to sell my house?
The only sales pitch I will give is that building a referral network is key to success! I value you and refer you all the time. I want you to meet some of the other people that I value and use their services or products too!
► Can I give my sales pitch for my business?
Depending on the size of the group, we will try to give everyone time for a 30 second pitch